Why Passive Income is Important
Why passive income? Because passive income is one of the most important things in life that you should really consider! Passive income streams are essential for all who are dreaming of financial freedom. If you couldn't finish school or study further, that is okay. But the passive income concept is something you can't skip!
Your passive income hunt starts here! Because building passive income takes time, persistence, and dedication. We don't even try to prove that getting passive income is easy. Instead, we try to help you on your journey to start a challenging task and make it as smooth as possible. Use this list as an awakening of inspiration. Generally speaking, the following rule is fundamental for everyone around the world. There is no free lunch. The same goes for passive income. There is no free and easy way to get passive income! Don't just jump into any passive income idea; instead, do some research and find the best one for you.
We gathered this list for you so that you can get inspiration and do some dream catching. Check out our list and consider the ones that would fit your skills, needs, and personality. With the shortlist, you can decide on the one idea to try with a good strategy. If you fail, it doesn't matter. Try again! But don't quit before trying.
Please remember not just to pick something that sounds nice. We recommend you pick one based on your own needs, skills and personality. Choose the one that you are really interested in. Something that inspires you! Then do more research about it, make a master plan, set goals, start executing your plan and don't give up easily!
How To Get Passive Income
The method you get passive income doesn't matter at the end of the day. Passive income is passive income, simple as that. However, you must understand the basic principles behind typical passive income. In general, you can generate passive income in one of four main ways:
Okay, now that we understand the basics, let's look at different passive income ideas that could help you on your financial freedom journey. We have separated ideas into different categories to make your life easier. How? Well, let's say that you love the digital world. You should consider passive income ideas based on the digital world. If you hate computers and digitalisation, maybe it is smart to skip that category.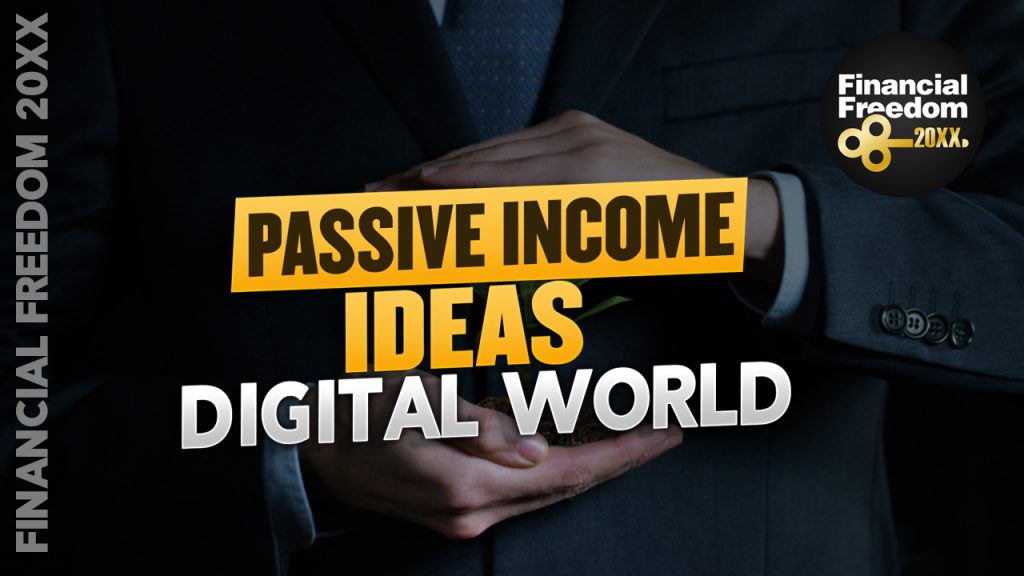 Digital World Passive Income Ideas
These ideas are heavily based on the digital world. The good news is that digital passive income ideas are often very scalable. Meaning that if you can hit success, only the sky is the limit. In theory, the whole world is your market area.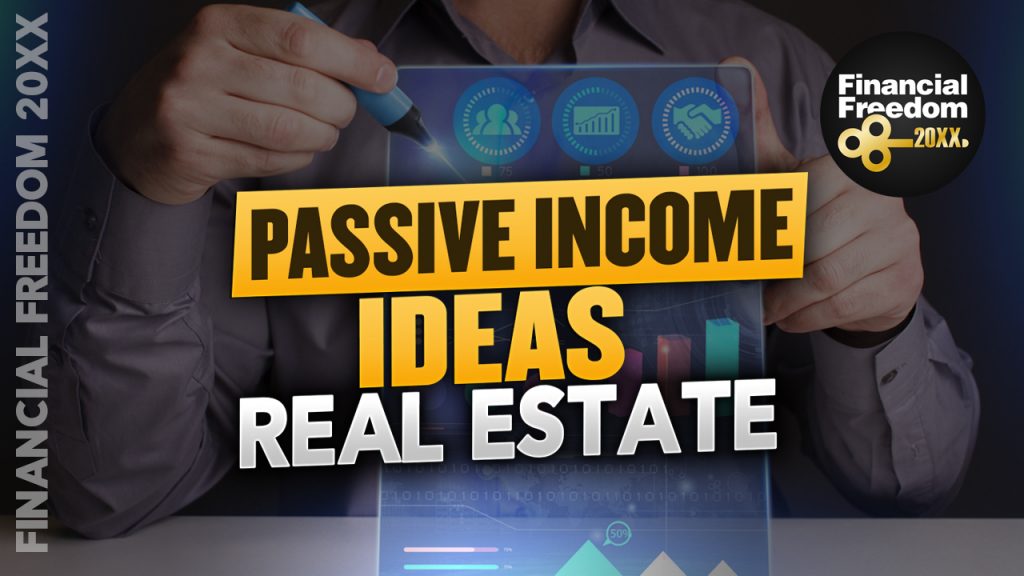 Real Estate Passive Income Ideas
Do you think you could fit in the landlord category? If yes, then this one is for you! Seriously speaking, you don't have to be a landlord to profit from real estate. One of the simplest ways is to buy a service that will take care of the whole rental process, and you can simply focus on finding profitable real estate opportunities.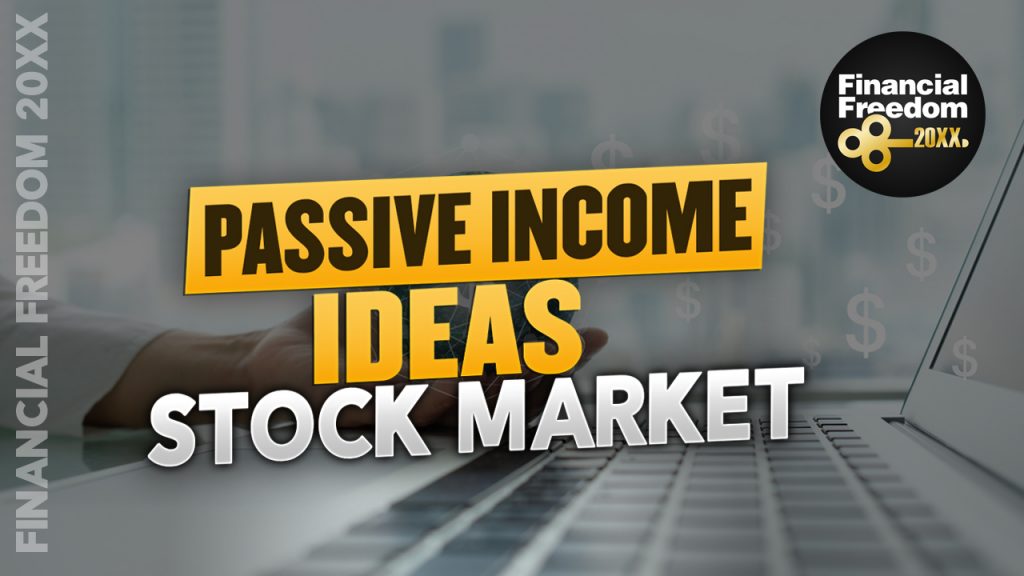 Stock Market Passive Income Ideas
If following stock market trends and watching The Wolf of Wall Street interests you, then this category is the perfect match for you! Stocks and funds are fantastic opportunities for passive income generation. Do yourself a favor and check out the stock market passive income ideas!
Entrepreneur Based Passive Income Ideas
Do I Need To Work To Get Passive Income?
Yes, you must work to get passive income. There are no exceptions to this. Even if you inherit a lot of money, you must work by evaluating who you can trust or where to invest smartly.
Income is passive if you don't have to 100% trade your own time to cash. Suppose you have a dropshipping store that brings $1,000 each month without any effort. To achieve a state of passive income, you had first to establish the dropshipping store and allocate a lot of time and effort before you could reach $1,000 income each month.
Does Passive Income Stream Mean It Is Passive Forever?
No, a passive income stream doesn't guarantee passive income forever! Some of the previous ideas could potentially provide around "99% passive income" for life. However, many don't provide that luxury. And that is fine! The key factor here is that we all have only 24 hours per day and a limited lifetime. We need income streams that "multiply our time", where the income doesn't always require active management.
Conclusion
One of the most crucial aspects of a healthy financial position is passive income. There are only advantages to generating passive income, ranging from boosting financial security to reducing financial stress.
What are you waiting for? This is a question you should be asking yourself! In the not-too-distant future, you could be making money while you're asleep! Are you going to say no to that?